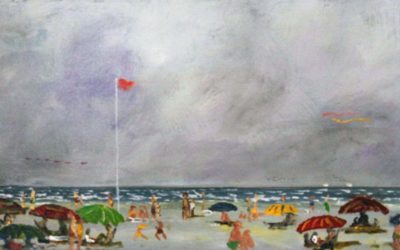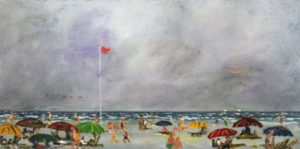 Enjoy this sneak preview of new art that has been added to our online shop! Also, some Christmas pieces were so popular, we decided to make them available online year round! Click here to see more!
---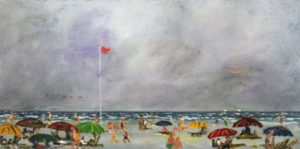 Grayton Beach Red Flag
Even on a red flag day, Grayton Beach is the place to be! 24x12x1.5 oil on canvas by Chick Huettel
---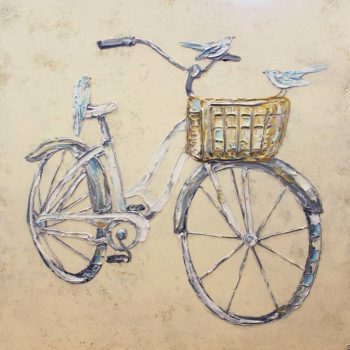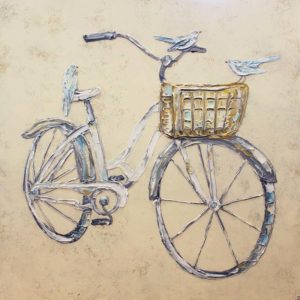 Blue Birds on Bicycle
White bicycle with sweet blue birds. Soft pale blues, gray and white on creamy background. 40x40x1.75 heavy acrylic on wood by Eddie Powell.
---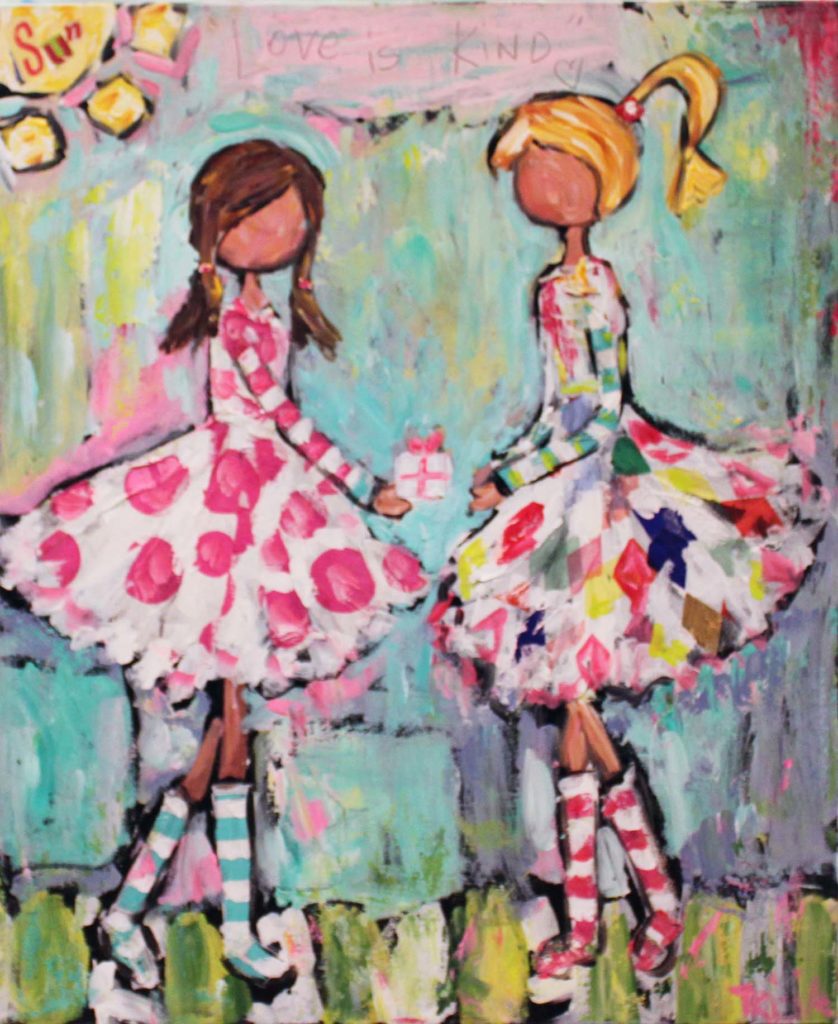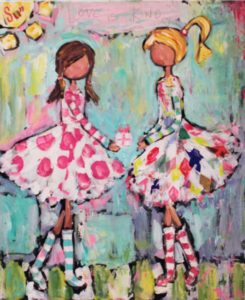 Love Is Kind
Sweet girls exchanging the pure gift of love and kindness. 24x30x1.5 acrylic and mixed media on canvas by Tricia Robinson.

---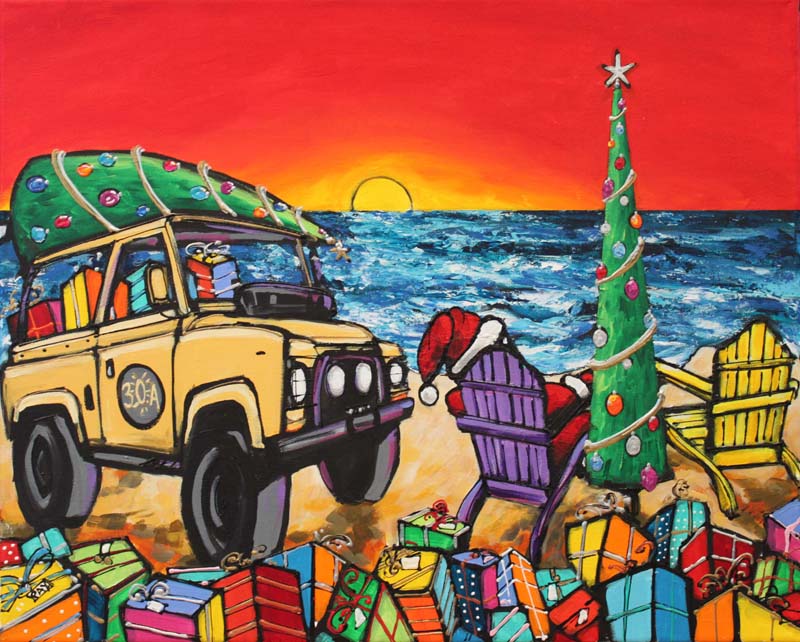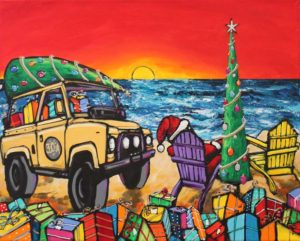 The Spirit of Christmas
From the illustrator of beloved children's book Goodnight 30A, this limited edition original artwork is just pure happiness! Santa is enjoying a moment on the beaches of 30A before his long night of gift deliveries…bet that was at the top of his wish list! 20x16x.75 acrylic on wood panel by David Lynch.
---

7 Up Christmas Trees ~ 4 variations available!
Vintage 7UP Christmas tree on reclaimed wood, framed in white wood trim.
9x21x1.5 by The Moore Family Folk Art.
---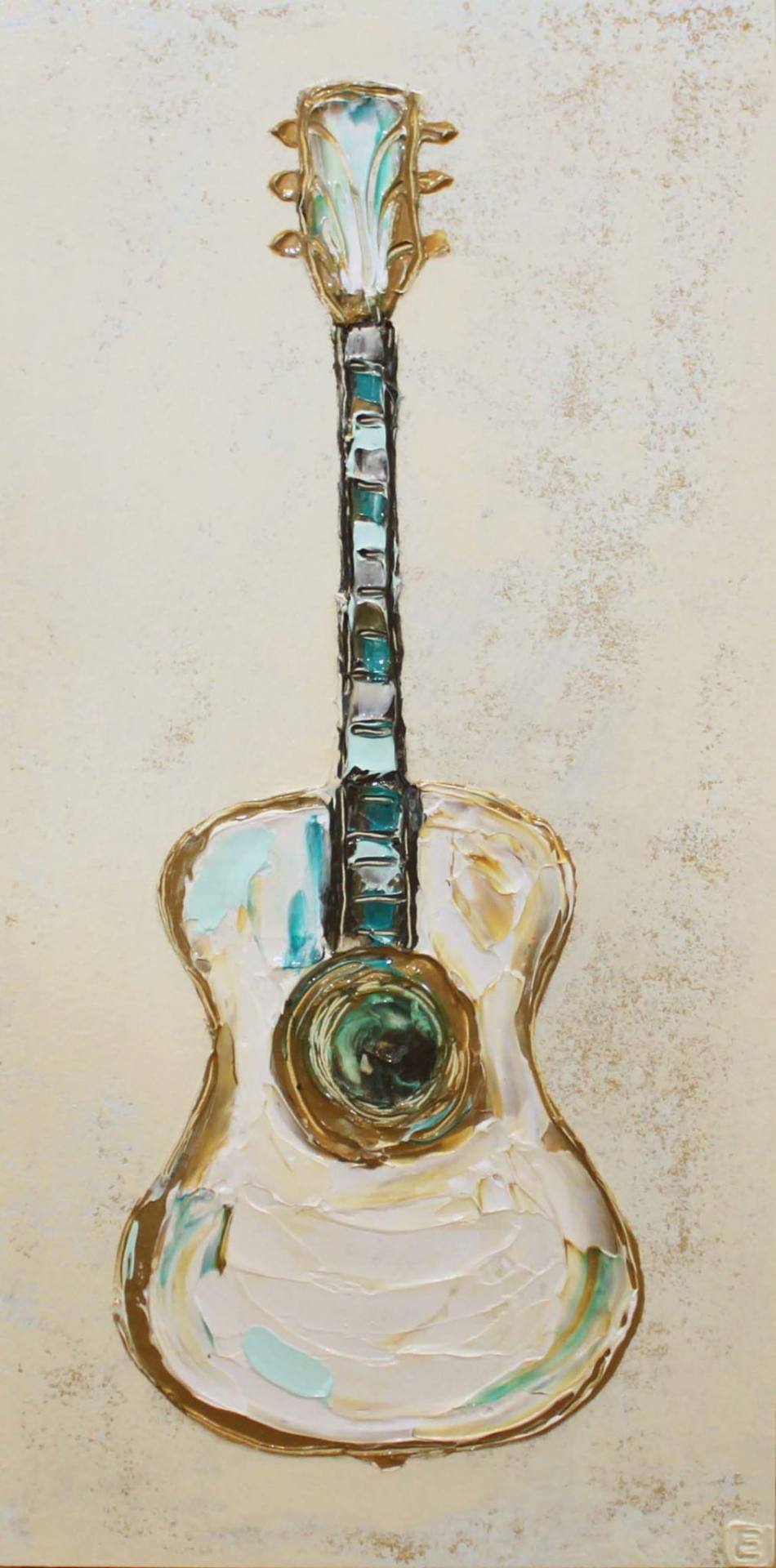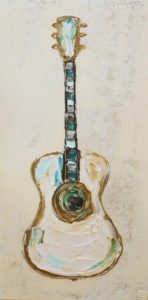 Guitar
White with aqua and turquoise guitar. 12x24x1.75 acrylic on wood by Eddie Powell.
---

Dear
Bike
"Dear Bike, today the path to the beach." Whimsical bike cruising the beach. 40x30x1.5 acrylic on gallery wrap canvas by Tricia Robinson
---

Christmas Tree
River sunk driftwood Christmas tree from an old railway station in Panama City, FL. 24x36x2 by The Moore Family Folk Art
---

It Is Well
"It Is Well With My Soul" 24x24x1.5 acrylic on canvas by Emily Little.
---

A Mother's Love
A Mother's Love – A mother and newborn baby giraffe at The Memphis Zoo share a loving moment together. Captured by award-winning photographer, Karen Pulfer Focht, this 12×16 gallery wrap high quality canvas comes ready to hang.