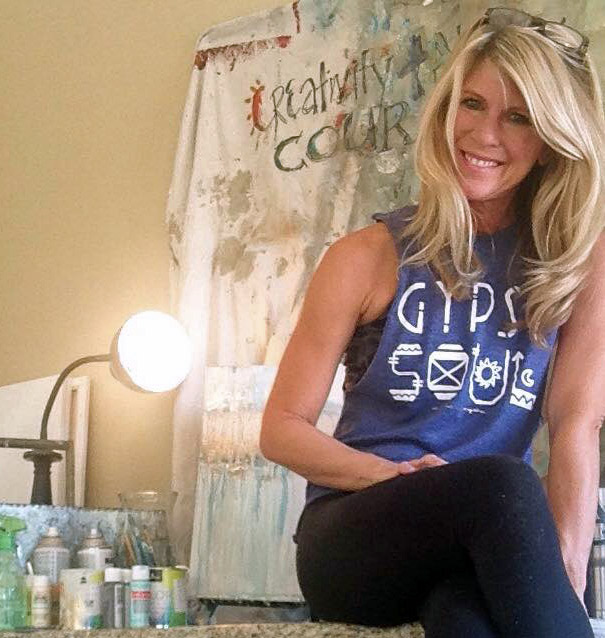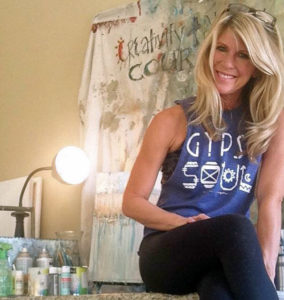 Local artist Shannon Harris has been finding treasures on the shores of 30A for over 20 years. Incorporating local beach sand into each and every piece she creates allows customers to take a little sand and sea to wherever home may be.
Combining the sand from our beaches, warm metallics and water captures the landscape of the area and creates movement and light.
In addition to using sand as her signature, her process of combining a variety of mediums and techniques is also something she has refined to use in her FUN classes that are held year round at the Blue Giraffe.
Shannon's art has been described as uplifting and enlightening. It can be seen along 30A, Birmingham, and Germantown, TN.
[ngg_images source="galleries" container_ids="42″ display_type="photocrati-nextgen_pro_blog_gallery" override_image_settings="0″ image_quality="100″ image_crop="0″ image_watermark="0″ image_display_size="800″ image_max_height="0″ spacing="5″ border_size="0″ border_color="#FFFFFF" display_captions="0″ caption_location="below" ngg_triggers_display="always" captions_enabled="0″ captions_display_sharing="1″ captions_display_title="1″ captions_display_description="1″ captions_animation="slideup" ID="3302″ order_by="sortorder" order_direction="ASC" returns="included" maximum_entity_count="500″]