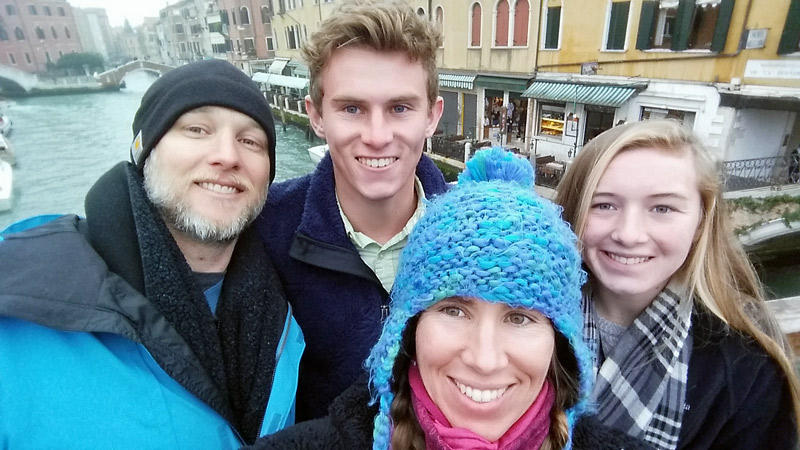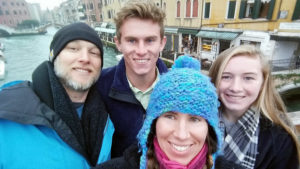 Husband and wife artist duo, Charles and Misti Schneidewind, have always enjoyed repurposing found objects into works of art. While raising children, working, and both going to grad school, the couple had the idea of supplementing their income by selling their artwork. A box of old license plates had been collecting dust in the back of their garage. It was calling their names. After a few attempts, they were sure that was the primary media they wanted to focus on working with. Now they just needed a game plan.
One day, while they were delivering meals to underprivileged families, they were discussing if they should take the leap and try to sell some of their license plate creations. During the middle of this conversation, they stopped at a stop sign. At that intersection, there was a wooden power line pole that had a license plate nailed to it. God had given them a sign. Within weeks, they applied to and were admitted to a few local art shows. It was during these early years that The Blue Giraffe also picked them up as artists. Skip ahead to ten years later where they now participate in art shows throughout the southeast, operate a successful online business, and are a continued presence amongst the 30A art community.
Their art is an assemblage of countless colors of license plates some from as far back as the 1950's. Everything is cut by hand with inspiration coming from the beach, folk art, pop culture, Americana, or anything whimsical. Repurposed, reclaimed, reused, and recycled are at the heart of their creations.
Charles and Misti are artists, travelers, explorers, adventures, scientists, parents, and people of faith. They are not only creative; they have spent much of their lives using the "other" side of their brains.
Charles spent nearly ten years as an Air Force Explosive Ordnance Disposal (EOD) tech and another eleven years as an instructor at the military's EOD training facility. He has a Bachelor's degree in Business, a Master's degree in Homeland Security, and has considerable counter Weapons of Mass Destruction experience. While Charles still occasionally provides freelance curriculum development to the military, he has moved on to being an artist full time.
Misti is a chemist and a Nurse Practitioner. She practices medicine as a volunteer at the Hope Clinic, a local free clinic for those who cannot afford healthcare. She enjoys the ability to help patients who would otherwise not be seen by a medical professional, and without time constraints or insurance billing woes. It is the blessings that their artwork has provided which allow her the ability to work as an NP without pay.
Together they have raised two amazing children, Elijah and Hannah. Eli attends the University of West Florida and Hannah is a Junior at Niceville High. Both are avid runners with Eli being part of UWF's cross country team and Hannah having several state medals to include a cross country state championship. Eli is studying to be a physical therapist and Hannah would like to be a civil engineer.
Giving back is very important to the Schneidewinds. They provide the bulk of diapers to a group that delivers diapers to those who cannot afford them and you can find them walking dogs at Alaqua, leading fundraising initiatives for local schools, guiding baby sea turtles to the ocean, or giving food to the less fortunate.
The Schneidewind family loves to see and do. They have swam with sea turtles in Hawaii's reefs, been where few vehicles can access in Jeeps in Moab, hiked Zion's narrows, rappelled down waterfalls in Maui & into caves in Puerto Rico, skied in the Bavarian Alps, placed a 30A sticker at the highest point in Germany, learned to make pasta with a chef in Venice, paddleboarded in the Bahamas, snorkeled with manatees in Florida's springs, and they cannot wait for their next adventures.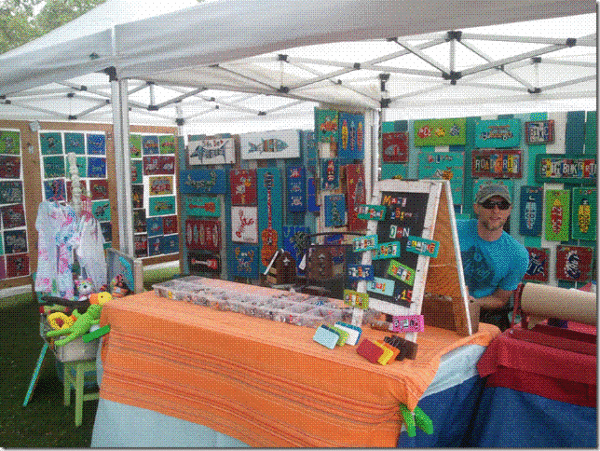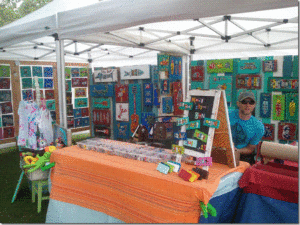 We have been creating eco-friendly art from salvaged materials for over 10 years. This passion has lead us to the creation of Recycled Art Company. We handcraft each piece from reclaimed and recycled materials.
Featured art is created from genuine license plates. Wood is reclaimed from old barns, fences, porches and other architectural ornaments. This mixed media combines Folk Art, Americana and Pop Culture with whimsical and imaginative spirit. Art with history is a premise held to closely and put into each design. Each piece of art has a story we are happy to share!
We love to do custom pieces. If you don't see what you are looking for just let the folks at The Blue Giraffe know what you want and we'll make it for you! Nothing mass produced here!
Check out Recycled Art's License Plate Art & Pop-Up Shows at The Blue Giraffe by clicking here.
[ngg_images source="galleries" container_ids="55″ display_type="photocrati-nextgen_pro_blog_gallery" override_image_settings="0″ image_quality="100″ image_crop="0″ image_watermark="0″ image_display_size="800″ image_max_height="0″ spacing="5″ border_size="0″ border_color="#FFFFFF" display_captions="0″ caption_location="below" ngg_triggers_display="always" captions_enabled="0″ captions_display_sharing="1″ captions_display_title="1″ captions_display_description="1″ captions_animation="slideup" order_by="sortorder" order_direction="ASC" returns="included" maximum_entity_count="500″]