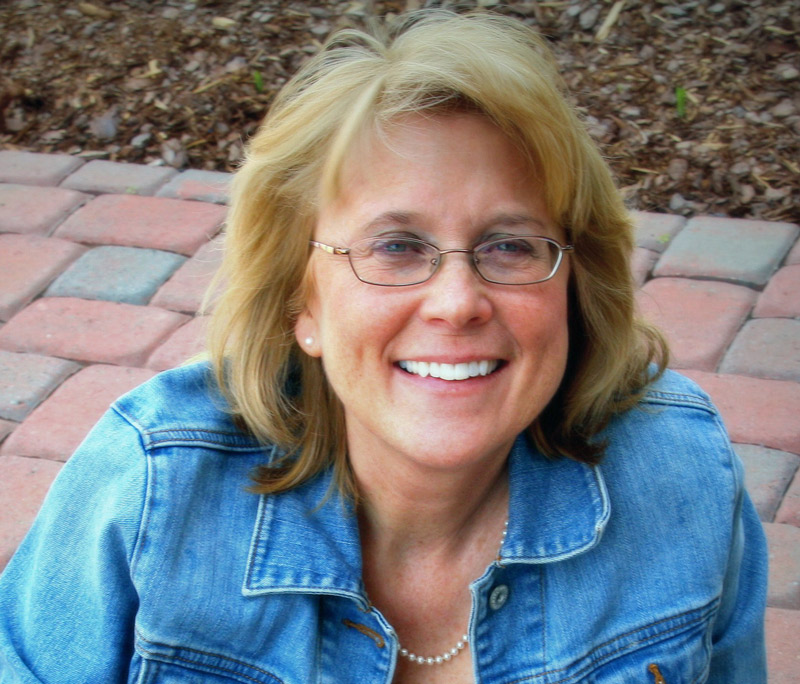 "My Story"
At age 50, I quit my steady job, started a new career and finally found my calling. Some might call it crazy, but I found it to be liberating! My story isn't a fairytale – trust me, there were many bumps along the way. But, it all prepared me for where I am today and my experiences planted the seeds for what has grown to be CORE Business Strategies.
Yes, I really did walk away from my job as Vice President of Finance for a multi-million dollar company to start a business as a life coach and consultant. As a CPA and former small business owner, I found that in addition to the skills and knowledge I was using at work, I was also drawn to helping others. Several events in my life led me to the discovery that coaching, teaching and encouraging people is what gives me real joy. I began the process of becoming a Life Coach through Coach U and set out to create a coaching and consulting business that combines all my skills and passion to help others. I changed my life and I want to help you change yours too.
Please read my story below and then ask yourself this question…"What's holding ME back?"
As a little girl, all I wanted to do was find someone to love me and get married. In college, I was looking for the "M-R-S" degree and took the easiest degree to graduate. I majored in Business Administration with a concentration in Office Management. That meant I went to college for 4 years to be an office manager. After graduating from Gardner Webb College in May of 1980, I floundered around for a bit trying to figure out where I wanted to live and what I wanted to do. I ended up in Charlotte, NC rooming with a college girlfriend.
A bus stop was the location of the next significant turn of events in my life. In February 1981, I noticed a man picking up the bus each morning in my neighborhood and then at 5:00 in the afternoon, he would be waiting for the bus to take him back to my neighborhood. So, one day I wore my best dress to work and proceeded to approach this man. I went up to him at 5:00 p.m. and asked if he wanted a ride. I said with confidence, "I know you take this bus to Archdale Drive, do you want a ride?" He looked at me and responded, "My mother told me never to take rides from strangers, but in this case I will make an exception." I ended up marrying this wonderful man on June 18, 1983. My wish to be married became a reality! I could cross that off my list – and hadn't given much thought to what would come next.
Now What?
At the time, I was working for Coopers and Lybrand, one of the big 8 accounting firms, as an Executive Secretary to the Managing Partner. I started to get antsy, knowing I could be making a bigger impact and more money. I knew what the staff accountants were paid, and proceeded to talk with them to find out what they did. At home, I told my husband, "I can do that, I can be a staff accountant."
We drove home from work one afternoon and my husband pulled the car into the parking lot of the local college, walked me into registration and enrolled me in Intermediate Accounting. He saw the potential; he encouraged me, challenging me to learn. I loved accounting and I loved learning. As the story plays out, we moved to Huntsville, Alabama and I continued my courses. After 2 years of studying and taking classes, I received a certificate in accounting and then passed the CPA exam in 1989.
Opportunities
I worked with 2 CPA firms in Huntsville, then took a job with one of the largest government contractors in town. Our month-end closing process was a nightmare and every month required working late hours and weekends. After doing this for several years, I quit, I said "enough" and opened my own CPA practice. I grew the business to a point where it needed to expand further by either hiring more people or joining forces with another firm to make more income. Again, I was getting antsy. My heart was yearning for more of something, but I wasn't sure what.
My next job opportunity fell into my lap when I was called to give a character reference for a Vice President of Finance position. I asked to know more about what the person would be doing and before I gave the character reference, from my mouth came the words, "I would be interested in that position!" The person asked me to send my resume and I was hired.
I thought, this is it… a VP of Finance! What an awesome opportunity, what an honor. I was thrilled to take the position. After settling into the job, I knew I wanted something more and I started a self- discovery journey. What I found out about myself was that I love to teach, train and coach. I started a course for the employees of the company called "Way to Wealth" which taught the basic principles of money management. I was thrilled when one of the employees said, "I started my emergency fund." After hearing this, I ran to the nearest private spot and celebrated, even crying, because it was so meaningful to me. I was making a difference!
I was onto something. The need to teach, coach and encourage was becoming so evident. Then, I was given a book to read about life coaching. After reading this book, I said with excitement in my voice, "I can get paid for encouraging people? Count me in." I took the Fast Track program for life coaching offered by Coach U. I was on my way to reinventing myself and creating a life that felt right to me.
During the summer of 2013, I decided that getting certified in coaching was essential to my credibility as a life coach. I took another program offered by Christian Coach Institute and received my certification in November 2013.
The experiences have been amazing as I have traveled on this self-discovery journey. I continue to learn and grow, as each client and experience is unique. While on this journey, I have met some amazing clients and watched their lives transformed as they discover who they are and what they truly should be doing with their lives, both personally and professionally. I love to refer to each transformation as watching a flower open up and come to life. My clients have blossomed into beautiful flowers and I feel blessed to have had a role in their growth.