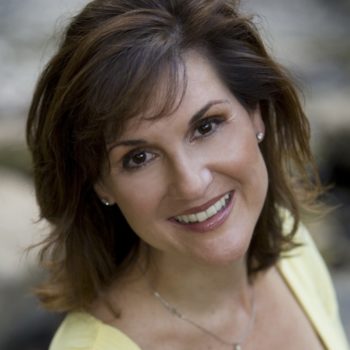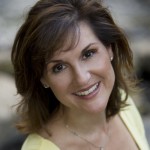 After playing hooky one day in the seventh grade to read Gone With the Wind, Karen White knew she wanted to be a writer—or become Scarlett O'Hara. In spite of these aspirations, Karen pursued a degree in business and graduated cum laude with a BS in Management from Tulane University. Ten years later, after leaving the business world, she fulfilled her dream of becoming a writer and wrote her first book. In the Shadow of the Moon was published in August, 2000. This book was nominated for the prestigious RITA award in 2001 in two separate categories. Her books have since been nominated for numerous national contests including two more RITAs, the SIBA (Southeastern Booksellers Association) Fiction Book of the Year, and has twice won the National Readers' Choice Award for Learning to Breathe and On Folly Beach.
Karen currently writes what she refers to as 'grit lit'—southern women's fiction—and has recently expanded her horizons into writing a bestselling mystery series set in Charleston, South Carolina. Her 2012 releases, Sea Change and After the Rain were released in trade paperback by New American Library, a division of Penguin Publishing Group, and debuted on the New York Times bestseller list at number twelve and fourteen fourteen, respectively.
Karen hails from a long line of Southerners but spent most of her growing up years in London, England and is a graduate of the American School in London and has a BS degree from Tulane University. She currently lives near Atlanta, Georgia with her husband and two children, and a spoiled Havanese dog (who appears in several of her books), Quincy. When not writing, she spends her time reading, scrapbooking, playing piano, and avoiding cooking.
Karen's 16th novel, THE TIME BETWEEN, debuted June 4, 2013 at #25 on the New York Times bestsellers list!