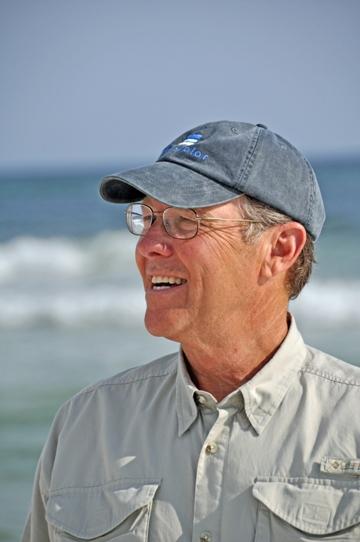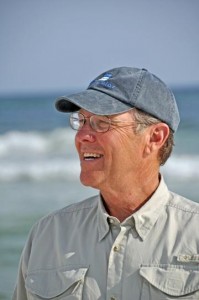 James Harvey was born in a small textile and farming town in South Alabama just a few miles from the town portrayed in To Kill A Mockingbird. His family was a poor, but genteel southern family more resembling a Tennessee Williams story than Margaret Mitchell. Harvey's grandparents owned a home in Fort Walton Beach, Florida where he spent summers and heard stories of World War II German submarine activity in the waters off shore in the Gulf of Mexico.
Upon graduation from Troy State College, Harvey borrowed enough money for a one way ticket to Key West where he taught for a year at Key West High School. During this time, he fell in love with Florida and especially Key West where he enjoyed fishing, diving the reefs and navigating the local bars. In the spring of that year, Harvey met his wife-to-be, Marie, on a Friday and asked her to marry him the following Monday. He courted her on his only means of transportation – a motorcycle – and they will soon celebrate 44 years together.
Realizing that he would rather be in the jungles of Vietnam than the high school class room, Harvey attempted to join the military as an officer, but due to a military oversight, was given a deferment. He reluctantly left the Keys and began a successful career with IBM, first in Boca Raton and then in Atlanta. During his IBM career, he went to law school in the evening and was awarded a Juris Doctorate in 1984 from Woodrow Wilson College of Law. Realizing that most new lawyers barely make a living, Harvey used his degree to leverage advancement in the business world. After taking an early retirement from IBM, he began a second career in commercial real estate brokerage and development in Atlanta, advancing to Vice President of one of Atlanta's largest office park developers.
The stories of German submarine activity that he heard growing up continued to intrigue Harvey, and in 2007, he began work on his first novel, Grayton Beach Affair in his spare time. In 2009, he made the decision to write full time and is currently working on his second novel.
Harvey and his wife live in North Georgia where he fly fishes the North Georgia and the Rocky Mountain trout streams when not writing. Living in Key West opened Harvey's eyes to the beauty of the area and influenced him to pursue sport fishing, diving and sailing throughout the Keys and Bahamas. They also live part of the year in the Panhandle of Florida where he fishes the Gulf waters.
For further information, please visit www.GraytonBeachAffair.com. To schedule an interview or book club meeting via phone, please contact James Harvey at j.harvey@graytonbeachaffair.com