Elam Stoltzfus got his start in film-making 30 years ago in LA. Lower Alabama, that is. He first picked up a camera in 1984 working for WeCare, a prison ministry in Atmore. He has been filming ever since. He received his bachelor's degree in communication from Florida State University in 1988 and started Live Oak Production Group (now Stoltzfus Media), an independent film company, in 1991. Since then he has produced countless shorts, 5 hour-long documentaries featured on Public Television, and recently garnered an Emmy for his work on the Florida Wildlife Corridor Expedition: Everglades to Okefenokee film. Last year the Florida Wildlife Federation recognized Stoltzfus as the 2014 Conservationist of the Year for Florida. He said this award means just as much or more than the Emmy because it validates his work not just as a film-maker, but as an artist striving to protect Florida's natural beauty.
Nic Stoltzfus, Elam's son, is also a graduate of the Florida State University communication program. After graduating in 2012, he spent a year teaching English in Japan and came home last September to work at Stoltzfus Media. One of the highlights of working for Stoltzfus Media has been a trip down the Apalachicola River with Elam, Joey, and 6 other explorers in December. You can read about his adventures (and misadventures!) here. Nic wrote the companion coffee-table book for the Coastal Dune Lakes: Jewels of Florida's Emerald Coast documentary project. It is his first book.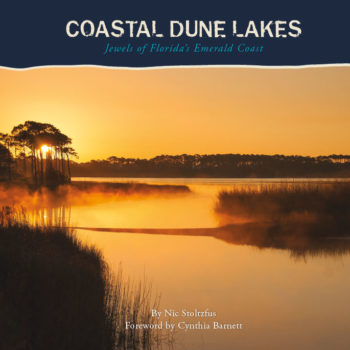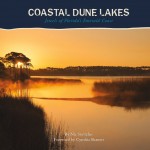 Coastal Dune Lakes: Jewels of Florida's Emerald Coast is a full color, 132-page coffee table book showcasing 15 coastal dune lakes along the Gulf of Mexico in northwest Florida. Join writer Nic Stoltzfus and photographer Elam Stoltzfus on an odyssey spanning from Scenic Highway 30A to New South Wales, Australia, in order to illustrate the importance and ephemerality of these oft-ignored dune lakes. The pair met scientists, businesspeople, residents, and visitors all working on conserving the lakes and living in harmony with nature. This book highlights both the beauty and information discovered during the process, and is unique in its subject matter. Let the combination of stories and images both widen and deepen your appreciation and understanding of our home.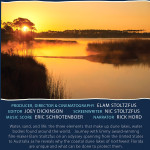 Coastal Dune Lakes: Jewels of Florida's Emerald Coast is a 1-Hour Documentary featuring the coastal dune lakes of northwest Florida. Journey with film-maker Elam Stoltzfus as he shows you why these lakes are unique and what can be done to protect them. 
In order to get a wider understanding of the lakes in Florida, Elam traveled to New South Wales, Australia, to do a comparison study with the coastal dune lakes found there. This will be an important part of the story as two geologists in Australia and the United States compare and contrast the lakes and how they were formed.
The dune lakes are home to a diverse of species—many of them endangered such as the Choctawhatchee beach mouse, loggerhead sea turtle, and snowy plover. In addition, these lakes are important to the region's economy as many visitors come to the area to experience the dune lakes' natural beauty. 
There are many threats to the coastal dune lakes, but the most significant one is human activity. Part of the film discusses impacts to the lakes—and what local organizations are doing to preserve the lakes and surrounding natural communities.
Joey Dickinson is a 2014 graduate of the FSU College of Communication & Information's Media Production program. His senior year he interned with Stoltzfus Media and traveled the state working on projects. He came on full-time with the company this month. Highlights include meeting Clyde Butcher, an early inspiration for Joey; working closely with long-time film-maker, Elam Stoltzfus; and going on the Apalachicola river trip and meeting the folks from the Quapaw Canoe Company (John Ruskey and the crew from Clarksdale, MS, are featured in a documentary by Joey titled The Mighty Quapaws that was screened at the 2015 Clarksdale Film Festival).