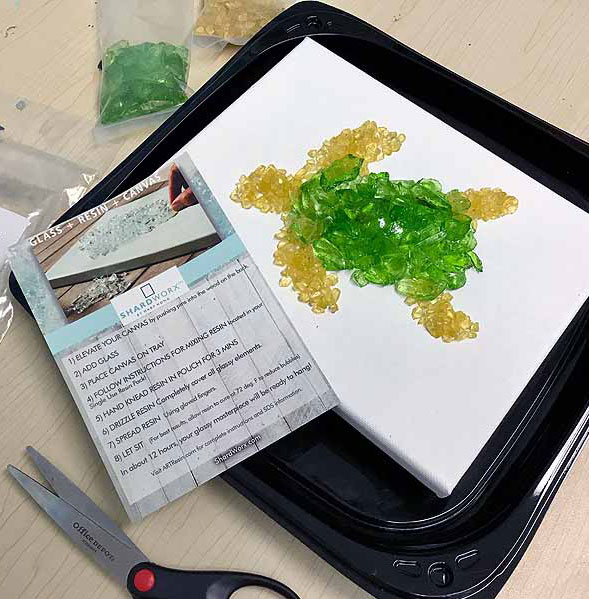 ShardWorx is an exciting way to make art with glass & resin on canvas. You can choose from 13 different ShardWorx Art Kits* to make a gorgeous image worthy of hanging in your home or giving as a gift. Each kit includes an 8×10 canvas and all the tools & supplies to make your masterpiece in less than an hour. Our instructors will guide you through the entire process and prepare your canvas so you leave class with artwork that has a beautiful, high-gloss finish. You simply take your art home in the Art Kit box and keep it flat for 12 hours. Put it away so you're not tempted to touch it, and put it where your kids and pets cannot get to it. Once the resin dries, you will be amazed at your finished piece!
This workshop is for adults and kids, too (ages 6+, accompanied by an adult). It's a fun activity to do as a family or with your friends. Classes are held in our gallery's Creative Class space where you can come 'as you are' and enjoy being artistic in a relaxed, happy space.
To see our ShardWorx class schedule on the Happenings calendar, click here. Note that class is subject to cancellation if no registrants 24-hours prior to class date.
* Art Kit options are subject to availability