Fluid Art with local artist and chemist, Misti Schneidewind.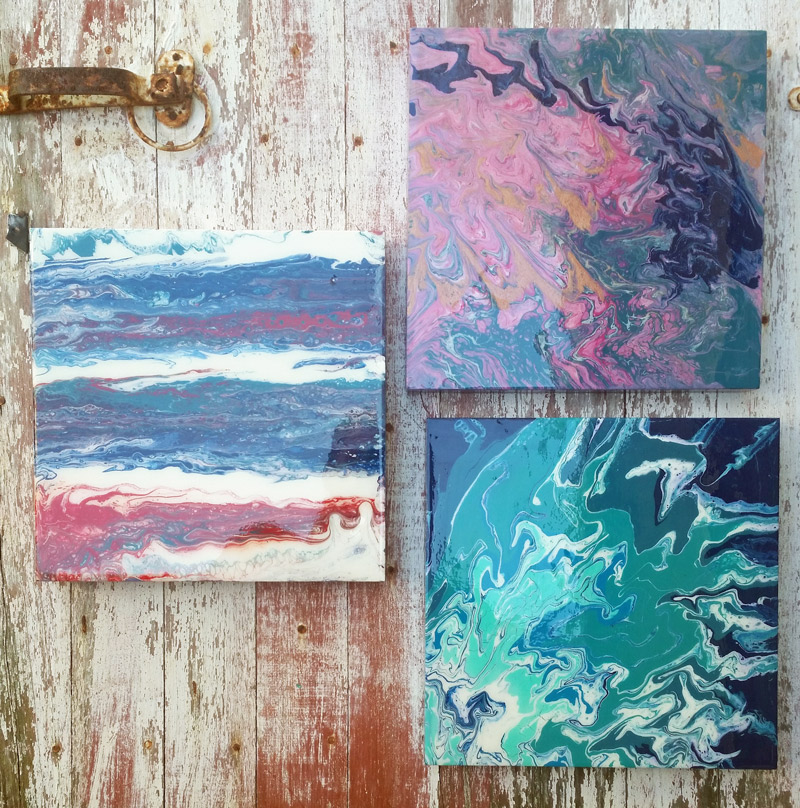 "Pour your art out" and create a unique abstract piece of art of your very own. Combine science and art to learn various techniques to transform normal paint into mesmerizing designs. No experience is necessary. Wear clothes that you don't mind getting a little or maybe a lot of paint on. All supplies are included. 12″x12″ finished size. All classes are family friendly, but those under 13 must be accompanied by an adult. We also offer adult-only classes; these must be pre-arranged. Each class is 60-90 minutes. Cost is $110 per art piece.
Click here to see class dates on our Happenings calendar. To register, call the gallery at 850-231-5112.